In an exclusive SBS Dateline investigation, passengers and crew onboard Australian luxury cruise ship the Greg Mortimer detail their ordeal quarantined in the ship's cabins and reveal how the virus rapidly spread on board as the ship struggled to find a port in a COVID-19 storm.
Aurora Expeditions' Greg Mortimer departed the Argentinian coast 4 days after the pandemic was declared.
The notorious Ruby Princess crisis was about to unfold, and cruises were being cancelled around the world. At least one other operator cancelled its Antarctic cruise, and Aurora's MV Greg Mortimer was the last ship to depart Ushuaia in Argentina.https://94f4d9c0ac2c30b8042eef9bafed9ef7.safeframe.googlesyndication.com/safeframe/1-0-37/html/container.html
Of the 217 people who boarded the vessel in Ushuaia, 96 were Australian passengers and crew, and roughly 16 were New Zealand citizens.
By the time those on board were tested for COVID-19, 128 people had contracted the virus.
In a statement sent to Dateline, Aurora Expeditions said it took the decision to sail "following wide consultation and based on the information available to [it] at the time."
For Sydney local Antony Philip, the holiday – which cost an average of $22,000 per passenger – was meant to be a trip of a lifetime.
"I remember being overwhelmed with excitement. I was pinching myself," he said.
"On the 15th of March, we had a pre-trip briefing hosted by the managing director of Aurora Expeditions.
"And he assured us that it was without doubt, the safest place on the planet to be – there was no corona whatsoever."
Houston, we have a problem,
The Antarctica holiday cruise bubble burst when people on board started to report fevers.
The cruise's head doctor, Dr Mauricio Usme found himself responsible for the health of more than 200 people on a ship that probably had a deadly virus on board.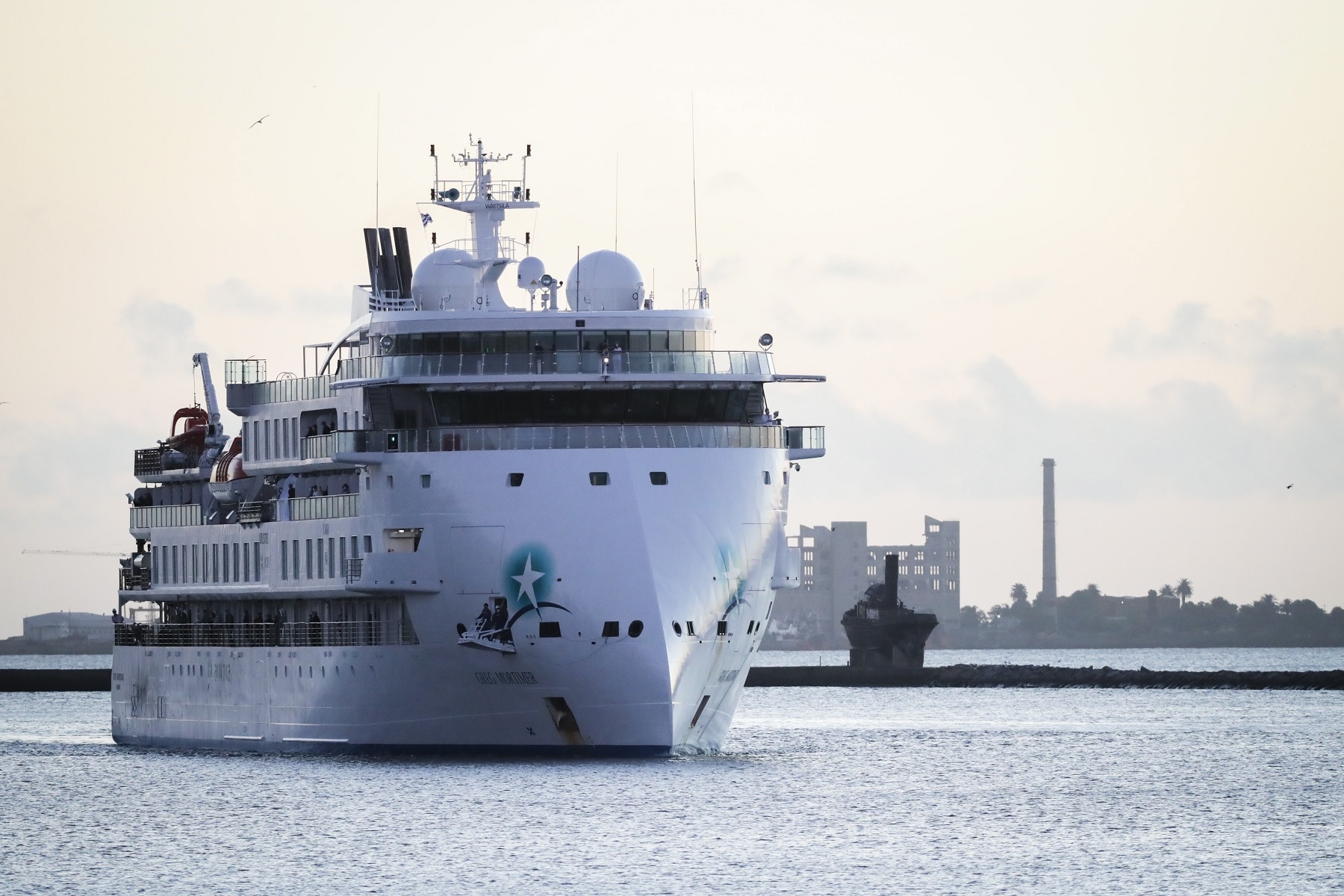 The Greg Mortimer cruise ship arrives at the port of Montevideo, Uruguay, 10 April 2020.AAP
In a recording made by Dr Usme, the ship's captain questioned whether or not the ship was in quarantine.
"And I told the Captain, I'm never going to change the health declaration because the health declaration for Uruguay is showing the real situation on board," Dr Usme said.
"I was very confused. In this moment my feeling was – I'm alone."
In response to Dr Usme's allegations, Aurora Australia said in their statement: "Aurora Expeditions was at all times transparent with information provided to government bodies… highly selective leaking of portions of communications may serve the frustrations and agendas of individual parties, and reposition the events to their own benefit, but do not reflect the facts."
In a time when cruise ships were being turned away from ports all around the world, Dr Karina Rando, Director of Coordination for Uruguay's Ministry of Health says her country wanted to help the people onboard.
"We started to be worried because the boat was big. We could not continue going one by one to pick up every sick patient," she said.
"Well, we think, 'Houston, we have a problem.'"
Passengers and crew onboard the Antarctic expedition would see their adventure turn into the international rescue of a lifetime.
Should we be cruising during a pandemic?
The cruise industry has been in free fall since the COVID-19 pandemic struck in March – mostly unable to sail, and now finding itself fighting a new reputation as incubators of disease.

In Australia, while foreign cruises have been banned, domestic operators have been back on the water since August.

In Europe however, international cruises have started their revival and the industry is hoping operations can gradually resume in Australia soon.

The Australian government has banned foreign cruises from arriving in its waters until at least December 17.
Source: SBS